Invisalign Treatment Plan
Any treatment plan starts with the dental examination. Doctor will take an impression of your teeth to check whether they can be straightened using the Invisalign System. Once confirmed, a detailed treatment plan will then be developed using ClinCheck®, our virtual 3D treatment plan. ClinCheck shows the series of movements your teeth are projected to go through over the course of the treatment – so you can see how your teeth are expected to look at the end of your Invisalign treatment before it even begins. The time it takes to complete the treatment varies from person to person, depending on the complexity of each straightening issue.
Advantages of Invisalign Braces
Invisalign has many advantages in comparison with the traditional braces. It provides wonderful results for teeth straightening and helps treat such dental issues as crooked teeth, overcrowding, crossbite, spacing and underbite. At the same time it's very comfortable – you can take it off any time you want, it doesn't irritate your gums and allows you to brush and floss your teeth easily. With Invisalign you may eat any food you like – it won't restrain you from any certain foods consumption like traditional braces do. It also helps you maintain good dental hygiene, avoiding plaque buildup and tooth discoloration.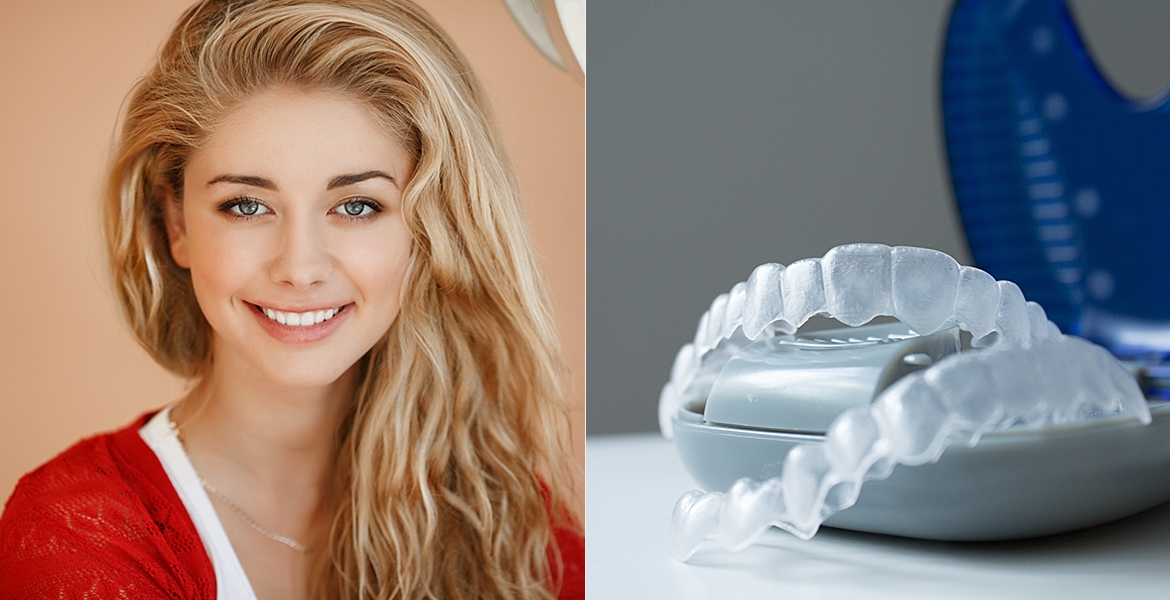 What is the Best Time for Invisalign?
Nowadays a good and healthy smile is a guaranteed way to success. But life can play an evil joke with everyone and "reward" you, for example, with the wrong bite. Many people refer to medical help and get the recommendations for installing a brace system in response. Fortunately, orthodontics doesn't stand still and offer lots of new products in the treatment of this problem. One of the best solutions is invisalign, which is becoming even more popular technique of treatment of wrong bite among people from New York to Los Angeles.
Of course, there are other opportunities to set your teeth right, but be prepared for discomfort, inconvenience, feeling the lack of confidence. All you need is invisalign, which has the most up-to-date approach of treatment, the minimal interference with how you live and what you do. It has a significant positive effect on how you look and feel during the day. We are here happy to help you in our dental clinic located in the West Village near Jefferson Market Garden.
Invisalign is the Best Teeth Straightening System
This system consists of imperceptible variables of aligners that allow straightening the teeth in a very cautious way. Each aligner is made exclusively for each patient, which you must periodically replace in accordance with the course of bite correction. Step by step, your teeth will change the position until they are finally aligned as it was determined by your dentist.
Invisible dental braces are made exclusively from medical thermoplastic material, which makes them unnoticeable on the teeth. Before implementing such kind of system, you need to go to the dentist, who specializes in this orthodontic sphere. At first, the replica of your teeth is produced on the basis of which a complete set of individual aligners are made. From the beginning of the treatment course the invisible teeth braces are worn for 2 weeks, and then they should be changed with a new modified version or the replacement can be done partly for separate aligners. In this way teeth will gradually level out and your dream of a perfect smile will become a reality.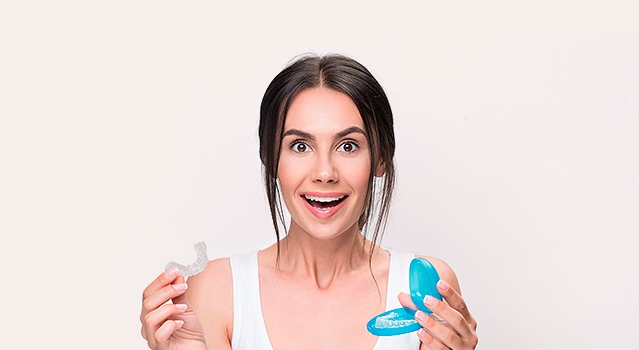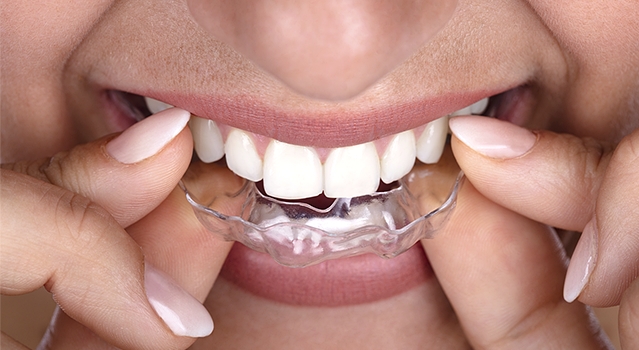 Invisible Braces for Adults
Invisalign is a revolution in orthodontics. If you are worried about the restricted choice of food, forget about it! This system of braces can be removed at any time. You can easily enjoy either solid meat dishes or desserts. But it's worth remembering that invisalign is prone to light staining. So be careful with drinks that contain dyestuff. Hygiene is also a guarantee of a good smile. Unlike unchangeable braces, you only need to drink simple non-carbonated water as much as possible and rinse your mouth after each meal.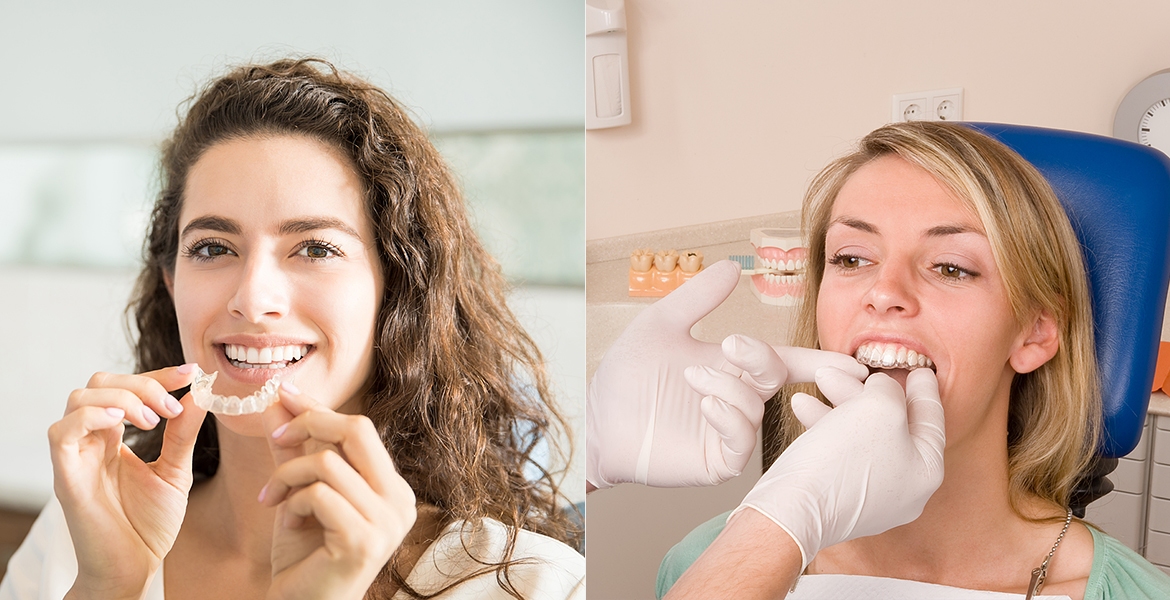 Invisalign Braces Price and Treatment Period
If it turns out that you fall into the above categories of defects, you will easily adjust your smile. Usually, along with the invisalign, the orthodontist should develop your virtual treatment system using the 3D technology, which will show a series of movements that predict the change of teeth location during the treatment. The overall treatment period is individual, depending on the complexity of the work. But in general, it can be compared with long-term treatment of the standard system of braces!
Unfortunately, the Invisalign system does not deal with all types of orthodological problems and dental defects. In this case, the only way out is to install the usual unchanged braces.
The cost of complete Invisalign treatment is individual. This includes any necessary clarifications for the duration of the treatment and, in general, its complexity.
Due to the excellent method of treatment with Invisalign, it is difficult to notice that you are undergoing treatment. Since Invisalign aligners are transparent and invisible, they allow you to enjoy your life! Visit us in Greenwich Village near the restaurant Olio e Piúi!